Elastic Food Cover – Size 35x35cm – GN1/2, GN1/3
Eazycover Medium™ is middle sized cover made to cover both normal plates, bowls and also bigger oven dishes. The cover is mostly used to cover leftovers in bowls, plates and oven dishes with fresh vegetables, meats, sauces, or other foods that needs a tight seal to help the food stay fresh and moisty. The cover can be opened and resealed many times and can withstand fridge, freezer (-30°C), microwave and oven (up to 100°C for 15min). With the tight seal, the cover eliminates cross contamination, while the food is kept fresher for longer.
Eazycover Medium™ is being sold to both private households (Retail) and professional kitchens (HoReCa).
The package for Retail contains 10 covers while the HoReCa package contains 200 covers.
Eazpac also offers private label to some customers in Europe, where the retail package might contain mixed sizes.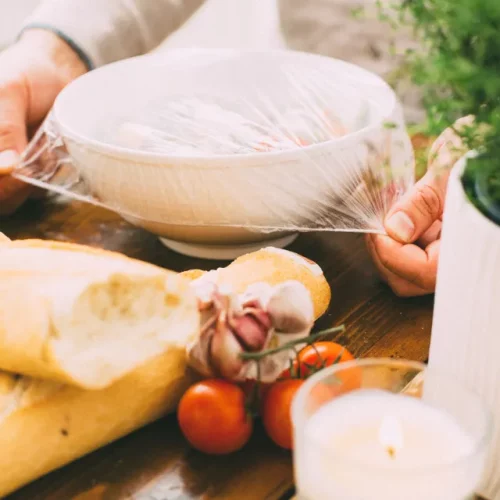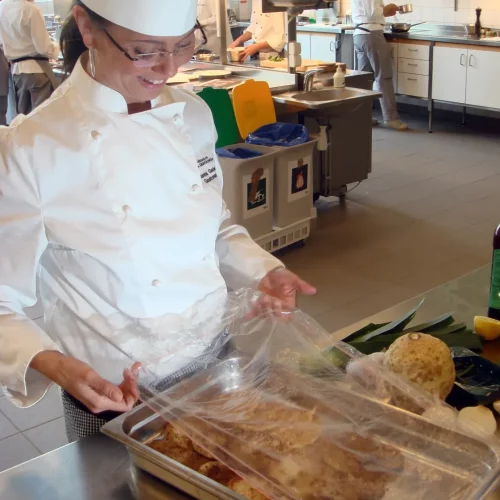 HoReCa
Eazycover Medium – 35x35cm
Item no: 460102
Covers/HoReCa pack: 200
Packs/transport box: 6
Covers/transport box: 1200
Transport boxes/pallet: 12
Covers/pallet: 14400
Language(s) on packaging: EN
Retail
Eazycover Medium 10p
Item no: 460202
Covers/Retail pack: 10
Retail packs/transport box (display): 12
Covers/transport box (display): 120
Covers/pallet: 15120
Language(s) on packaging: EN, SE, DK, FI, NO, DE, ES, PL