An elastic food cover for professional and private use
Food packaging innovation
With With Eazycover you can cover plates, bowls and even round containers in just a few seconds.
It adapts to the size and shape of your containers creating a perfect seal every time. That way, your food stays healthier, cleaner, and fresher.
Eazycover is manufactured using only polyethene and natural rubber, no bisphenol (BPA) or sticky ingredients needed. With Eazycover you will use less plastic and throw away less food, which is good for the environment.
Eazycover is internationally patented and made in Eazpac's production facilities in Sweden.
Eazycover is made in three sizes:
From a local pub to a larger restaurant chain. From a parent making dinner at home to someone ordering home delivery.
Many people throughout Europe choose to simplify the way they cover food – while expanding the foods lifecycle/
decreasing its' food waste and decreasing its' plastic use compared to using traditional cling film
Your kitchen buddy
The cover quickly becomes your best friend in the
kitchen by simplifying the way you cover food.
Quickly, easily and sanitarily.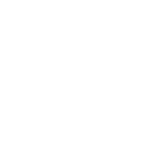 Cooking
Not only does Eazycover simplify the food-covering part, it also creates a tight seal which keeps the food fresh and moist for longer.
Patented innovation
With strong mechanical knowledge and well rounded food-packaging experience the product was innovated in 2008. Today the product is protected by strong international patents and is being sold in 16 European countries.

Professional & non-professional
The product is being used by both industry professionals around Europe - from smaller restaurants to a lager restaurant-chains - and private households.